I recently read an article that said that if you want to raise resilient kids you need to tell them family stories. I definitely want resilient kids so I've been thinking of what family stories I could tell them today and I thought of two that had to do with Christmas.
The first story happened when I was about 10 or 11. We lived in Columbia, Missouri at the time and we had a neighbor that had a tragic accident happen to him. He was flying a kite with his kids in his front yard and the kite got stuck in his tree. He climbed up the tree to retreive the kite and somehow he slipped or the branch broke and he fell out of the tree onto the ground. I remember hearing and seeing the ambulance come and being worried about him and his family.
Our neighbor didn't die thank goodness, but I think he was hurt and it took time for him to heal from his injuries. (I should probably ask my mom for the details because she probably remembers better than I do!) But I remember that for Christmas that year my family decided that we would buy some gifts for our neighbor and his family  to help them out in their time of need. We bought and wrapped the presents and then we left them on their porch and rang the doorbell and ran. I remember my excitement that Christmas and being so excited to pick out presents for the kids. I hope that our serive helped brighten their difficult Christmas that year. That experience brought the spirit of Christmas to my family and I and taught us all how important it is to serve others and how much fun it can be too!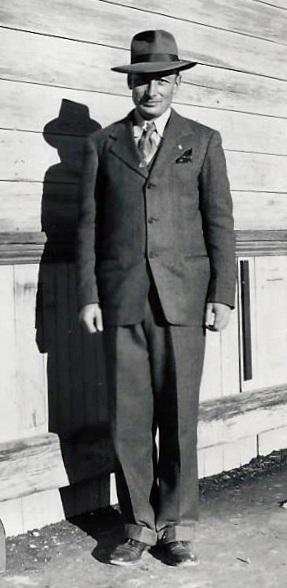 My other favorite Christmas memory was when I was about 18 or 19 and we lived in Utah. My family decided that for Christmas Eve that year we would drive an hour away and visit my grandpa who lived alone, and bring him some Christmas cheer. I wasn't too excited about the drive, but it ended up being a favorite Christmas memory for me. My mom made him his favorite dinner of ham and yams and we all ate together in his cute little white house. We ate and talked and I looked at all the fun family pictures of all my extended family members that surrounded us on his walls and shelves. (I think he saved and framed every picture anyone had ever given him!)
It was fun to see him and bring him some Christmas cheer that Christmas Eve. I remember driving back to our house that night and listening to Christmas music on the radio and thinking that that was what Christmas was really about…spending time with those you love and serving others. That's what brings the Christmas spirit into your HEART.♥
Now I need to share these stories with my own kiddos this Christmas and hopefully we can find a way to help them feel the spirit of Christmas this year and create more family stories to remember forever.
Merry Christmas!